Thalasso
Guillaume Nicloux, France, 2019
o
The sequel to The Kidnapping of Michel Houellebecq: Michel Houellebecq and Gérard Depardieu meet for a thalasso therapy stay in Cabourg. Together they try to endure the strict health regime imposed on them by the institution. But Michel is still in contact with his kidnappers from the past, and soon things begin to get out of control and the spa programme is thrown overboard.

Gérard Depardieu und Michel Houellebecq spielen sich selbst in dieser Komödie, in der sie sich zufällig in einem Kurhotel treffen und allerlei Blödsinn anstellen.
N.N.
Guillaume Nicloux signe un film décalé sur la fin de vie, sur la vieillesse, sur la foi, sur la superstition, sur la résurrection des corps et les passions de l'âme qui accompagnent tous ses mouvements. Enthousiasmant au sens étymologique de "transport divin".
Laurent Garreau
Par son dispositif, Nicloux parvient à commenter sans lourdeur les deux mythes qu'il filme en les transformant en adolescents adeptes de l'école buissonnière et qui se planquent pour fumer, picoler, engloutir du pâté et déblatérer sur l'existence de Dieu.
Murielle Joudet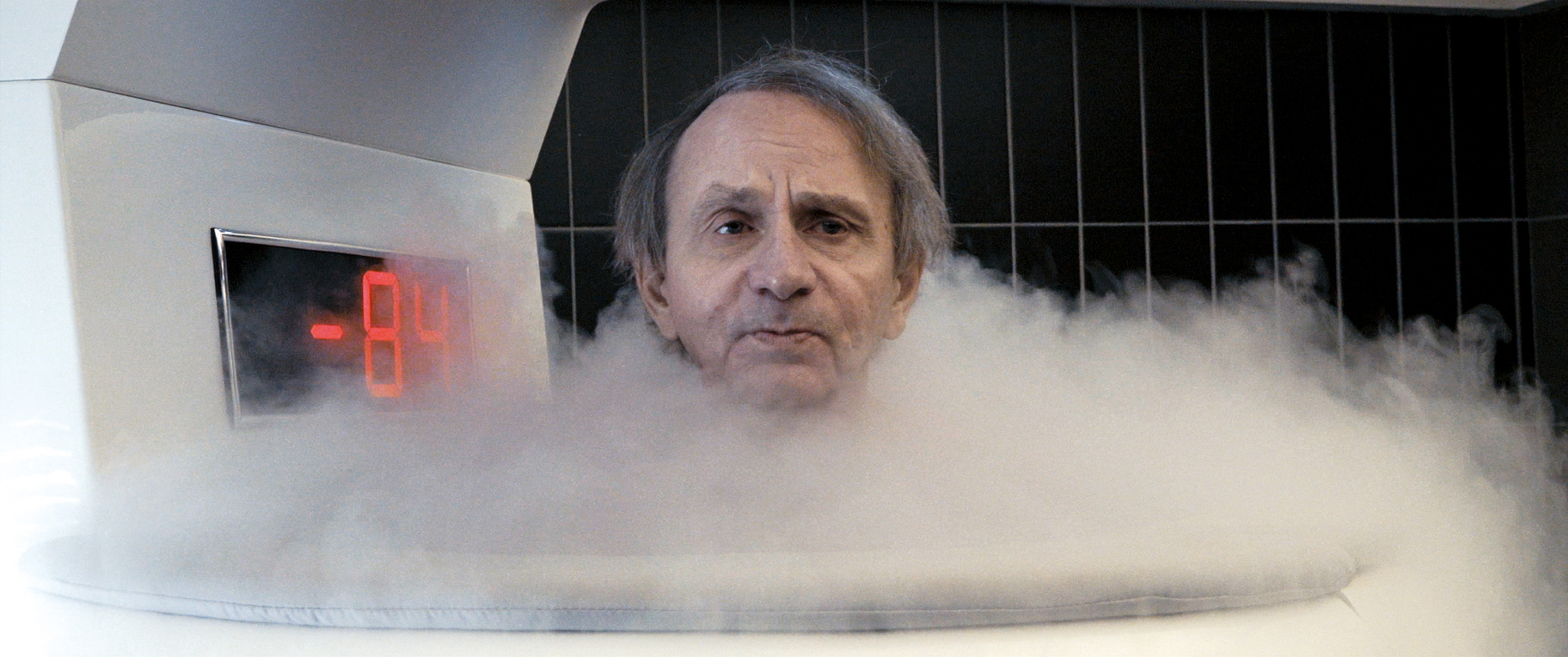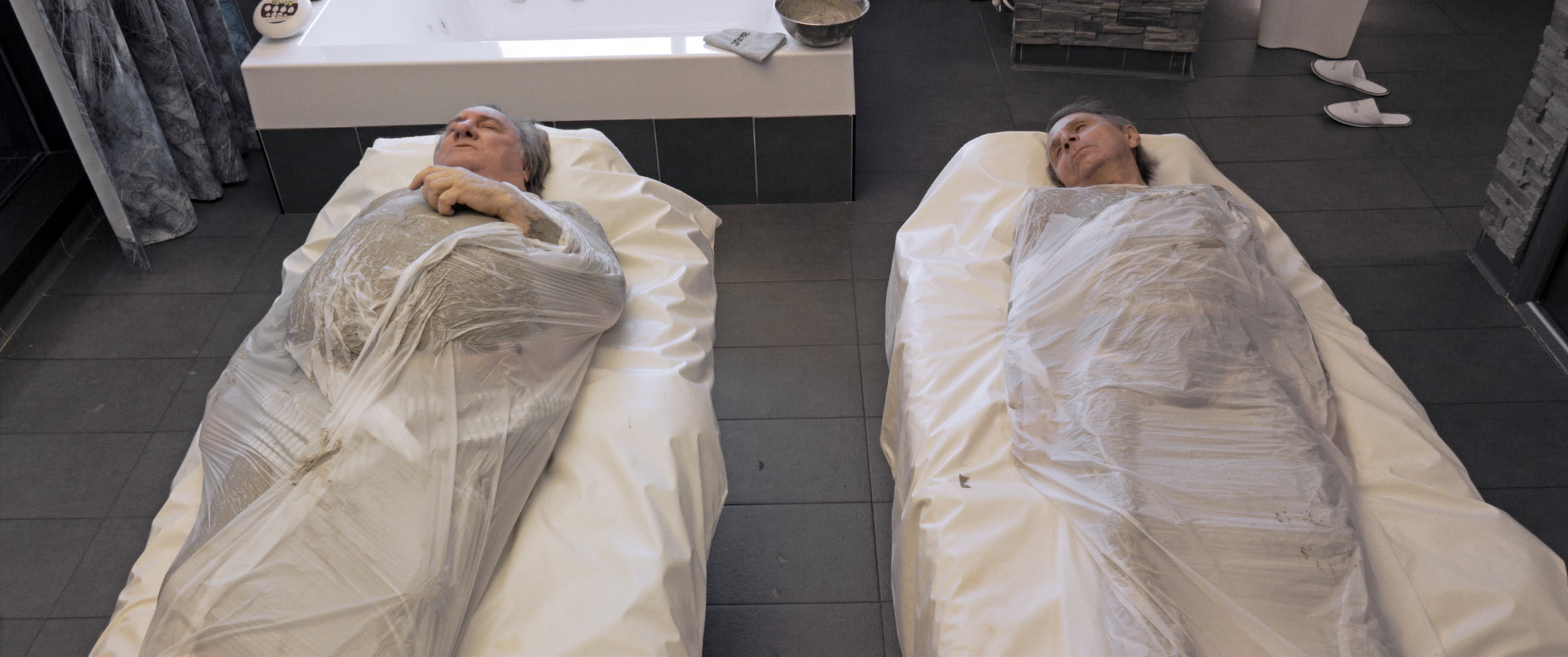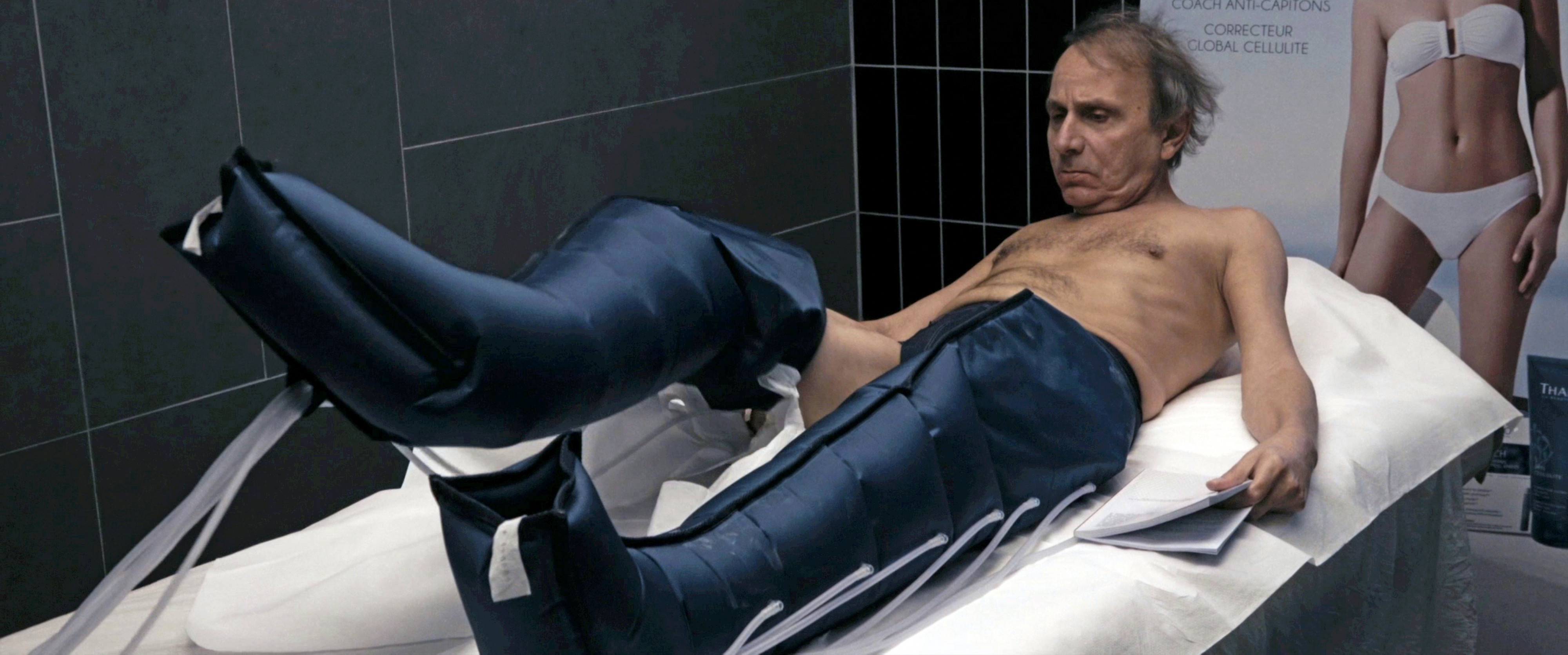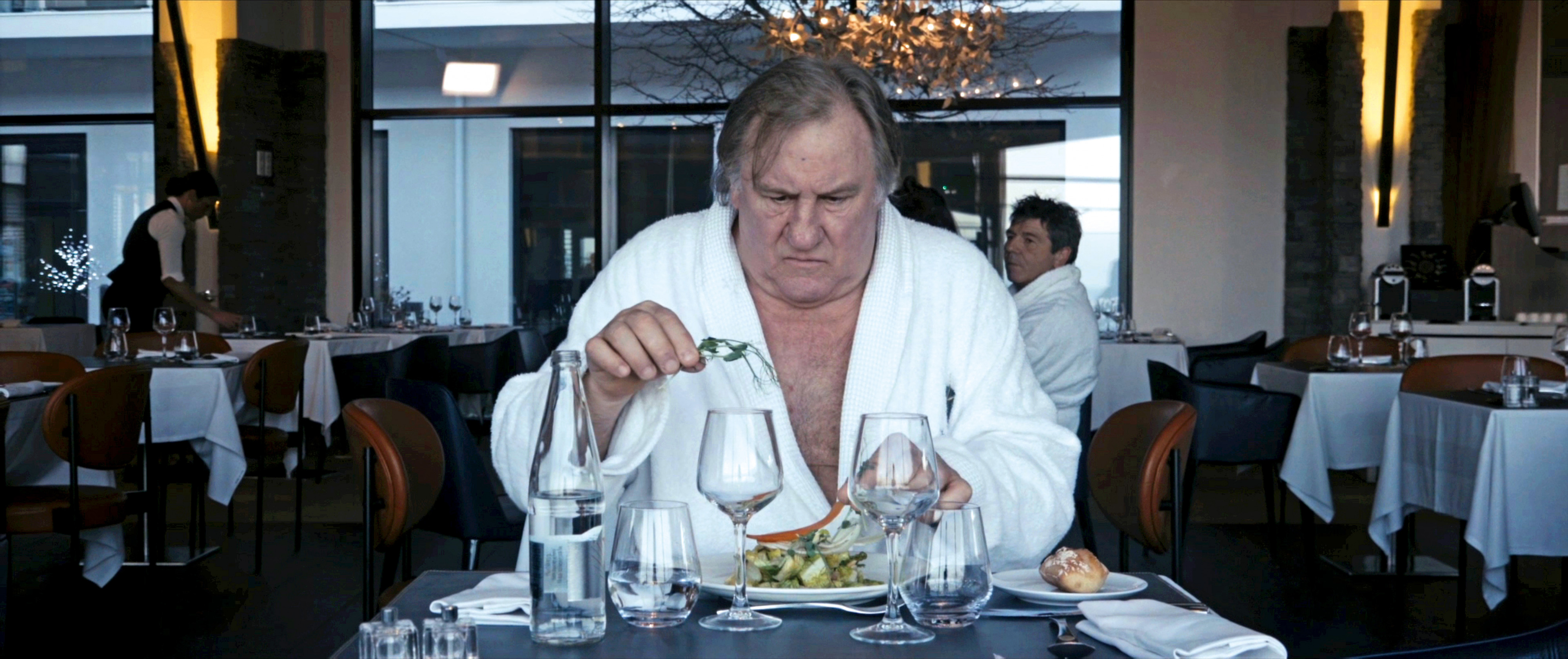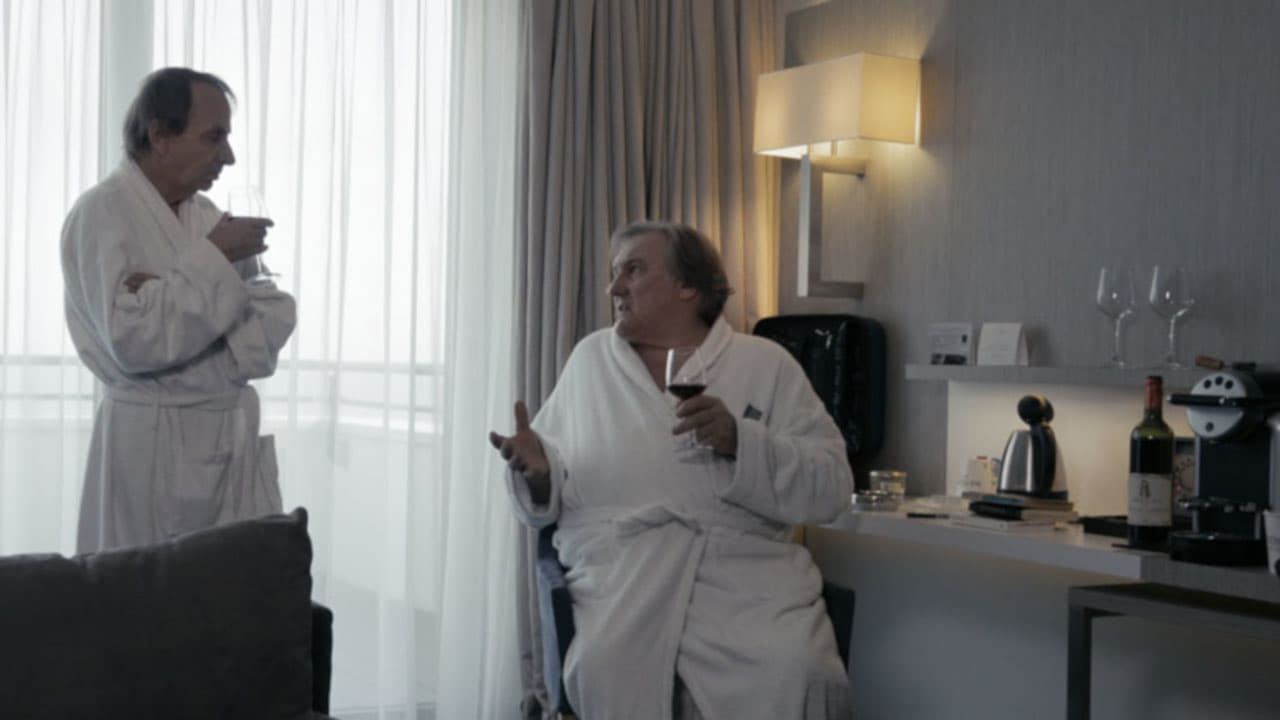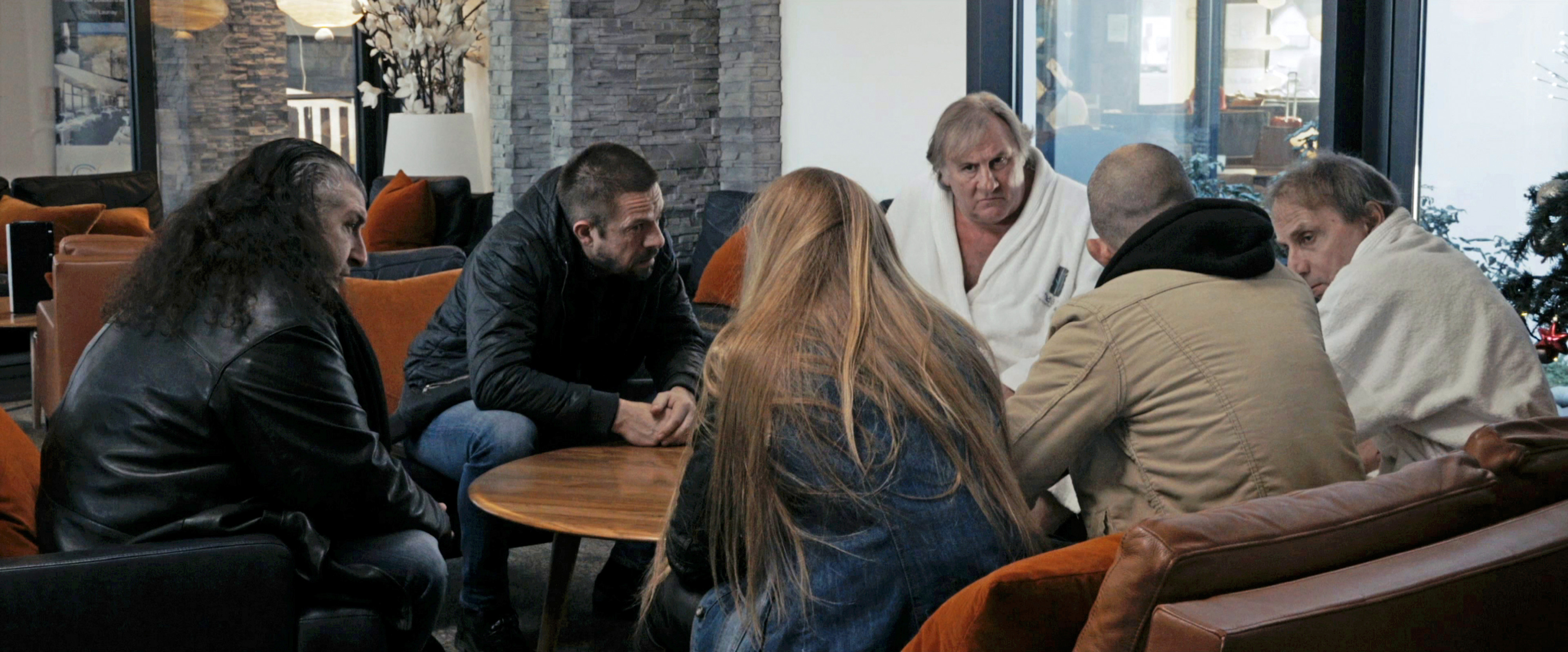 8/26/2019

12/26/2018
Michel Houellebecq: Meister der Provokation
Ausführliches Interview mit Houellebecq
Bonus
o
Michel Houellebecq: Meister der Provokation
Ausführliches Interview mit Houellebecq
Review Süddeutsche Zeitung
Gérard Depardieu im Porträt